Mind fair: a walk through language, communication and the brain
Friday March 18th 2022
Espace Pouillon, campus St Charles, Marseille
Program
9:30-10:30 am – Opening triple keynote
"Hemispheric specialization of the brain in humans, babies & nonhuman primates꞉ Implication for language organization"
By Jessica Dubois (Inserm, NeuroDiderot Unit, Neuropsin, Paris),
"Exploring early hemispheric asymmetries in the developing brain through structural MRI studies in babies"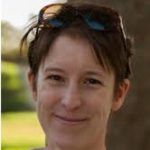 & Guy Vingerhoets (Gents Univ, Belgique)
"Variability of human brain organization: The text-book brain revisited"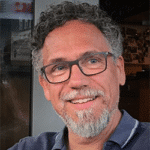 11am-1pm
Data dive꞉ EEG and MEG data, from pre-processing to applications
In this group, we will see the basis of time-series analysis for our EEG, MEG and even intracerebral recordings. From the preprocessing of the data and the analysis in time and frequency of event-related potentials, to the main features of each frequency band. All this in an interactive session where you can bring your own laptop to finally process your data.
11.30am-1pm & 2.30-4pm
Try it yourself! Interactive experimental protocols
ILCB researchers bridge a zoo of experimental paradigms to decipher the behavioural, neural and computational underpinnings of human language and communication. This session aims to interactively show you a few of these cutting-edge paradigms developed by PhD and post-doc fellows within ILCB labs. Come try them by yourself to discover how the human brain, or deep neuromimetic networks, can process various aspects of language, speech, and perception.
1-2pm – Lunch buffet
2-4pm
Introduction to deep learning in Python and R
Theoretical introduction and hands-on sessions on deep learning and its applications to time-serie data (e.g., EMG, EEG data). For an optimal experience, participants should have basic knowledge of R or Python and should bring their own laptop (no installation required).
2.30-4pm
Let's be fair꞉ looking at the underpinnings of language from an ontogenetic and phylogenetic perspective
Which elements are needed to learn a language? Are some of these already present in infants and non-human primates? In order to answer these questions, we need methods adapted to the investigated populations꞉ let's be fair!!
4-4.30pm – Open science discussions
4.30-6pm – Closing tandem keynote
The sounds and meaning of the motor cortex in language
By Benjamin Morillon (INS,Marseille)& Kristof Strijkers (LPL, Aix-en-Provence)
6pm – APERO