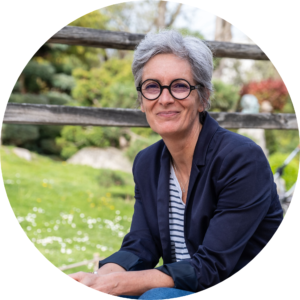 Fabienne Delfour teaches at the veterinary school in Toulouse. She was scientific director of the dolphinarium at Parc Astérix from 2006 to its closure in 2021, and associate researcher at the Laboratoire d'Ethologie Expérimentale et Appliquée at Paris 13 University from 2014 to 2020. Before that, she was an associate researcher at the University of Liège for 10 years. Fabienne works on the relationship between humans and other animals in collaboration with anthropologist Véronique Servais. Fabienne also runs her own consulting and research company on the human-Animal relationship, animal behaviour, and cognition and animal welfare.
Fabienne Delfour has recently finished a long book on dolphin behaviour, and is currently working on the de-anthropization of concepts in animal sciences, animal welfare, and the human-animal relationship. In this context, she is directing two PhDs, one at Ecole Pratique des Hautes Etudes and the other at Museum d'Histoire Naturelle.
Pour en savoir plus, en français, vous pouvez consulter un communiqué de presse sur le livre Dans la peau d'un dauphin ou écouter le podcast de Fabienne Delfour pour France Inter.
Photo Alexis Frespuech